Features:
1. Sound Quality
-This gaming headphone's sound quality is very accurate.
-Explosions, gunshots, and sound effects really flourish with bravado.
-The powerful sound drivers are spacious and can give you a nice punch that will make you feel like you are within the game itself.
2. Soft earcups
-With the firm, comfortable fit these headphones provide, the isolation they provide is impeccable.
-These headphones have a great fit with their ability to stretch and their adjustable headband that slides up.
-The ear cushions and headband cushion are very comfortable.
-They are softer and thicker as the pictures show. Perfect for long gaming sessions.
Note:
1.The USB is just for the LED light, when you plug the USB, the LED will work.
2.If you don't want it on, simply don't plug the USB cable in.
3.Our package include the splitter cable (2 audio jacks)
When the Gaming Headset use for PC, you need to use the splitter cable.
1 is for the microphone and 1 is for audio.
The green wire goes in audio and the pink wire in the mic jack.
Main Advantages:
1【Fashionable design】It is full of technology and a mechanical feel.
2【Easy to operate】Connect it with the device, you can regulate the voice and turn on or turn off the Mic via one key attached to the cable.
3【Comfortable use experience】Highly elastic, breathability, and Skin-friendly memory sponge give you a comfortable user experience.
4【Omnidirectional and Adjustable Mic】Mic's adjustable angle reaches 120 degrees.
5【Cool LED lights】It brings you a more passionate gaming experience and makes you look more attractive at night.
6【Adjustable headband】For each side, the adjustable distance is up to 2.2CM. You can adjust it flexibly.
7【Long braided earphone cable】The braided cable can prevent twining. Its length is up to 218CM.
8【Fantastic Surround stereo Sound】The headset is with good-quality sound control chip.it can provide you with comfortable surround stereo sound.
9【Compatible with Multiple Devices】It supports PS4, Xbox One, Nintendo Switch, mobile phone, laptop, tablet, Ipad, and PC.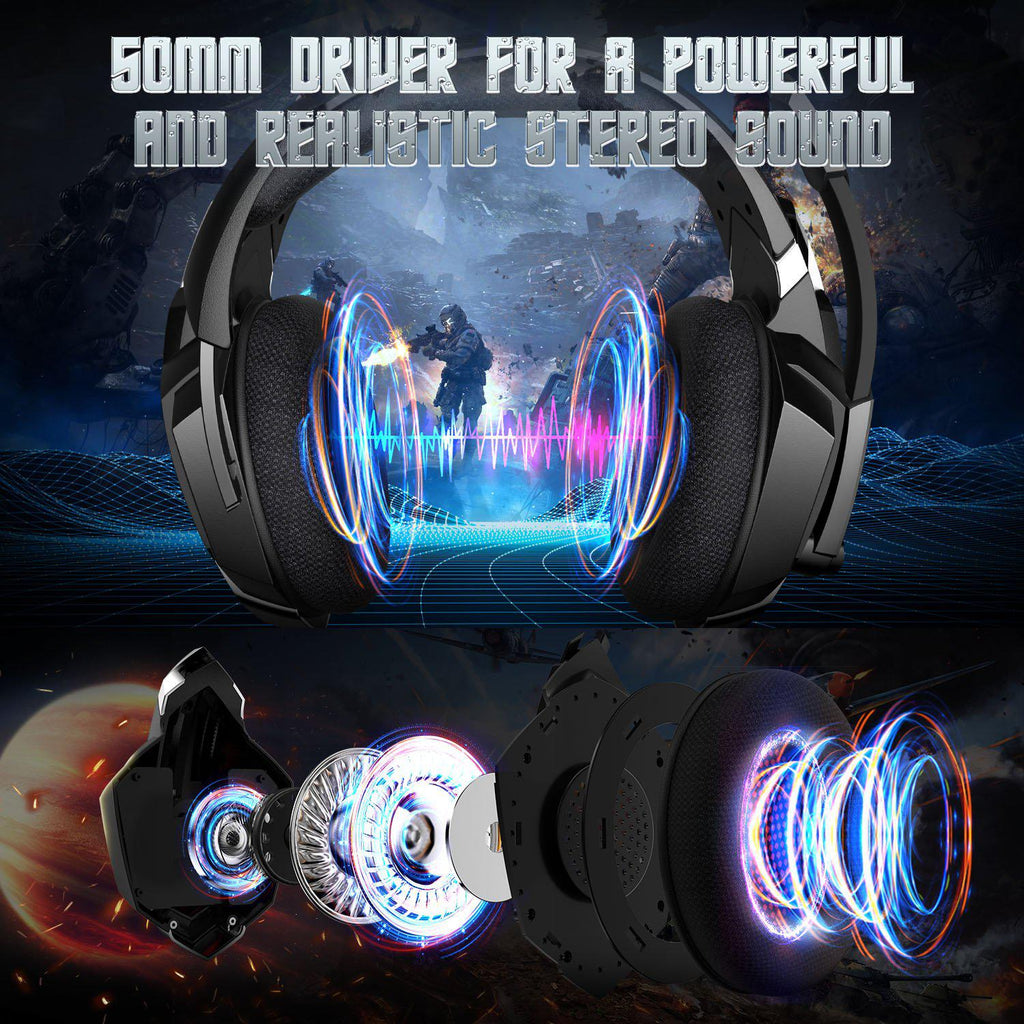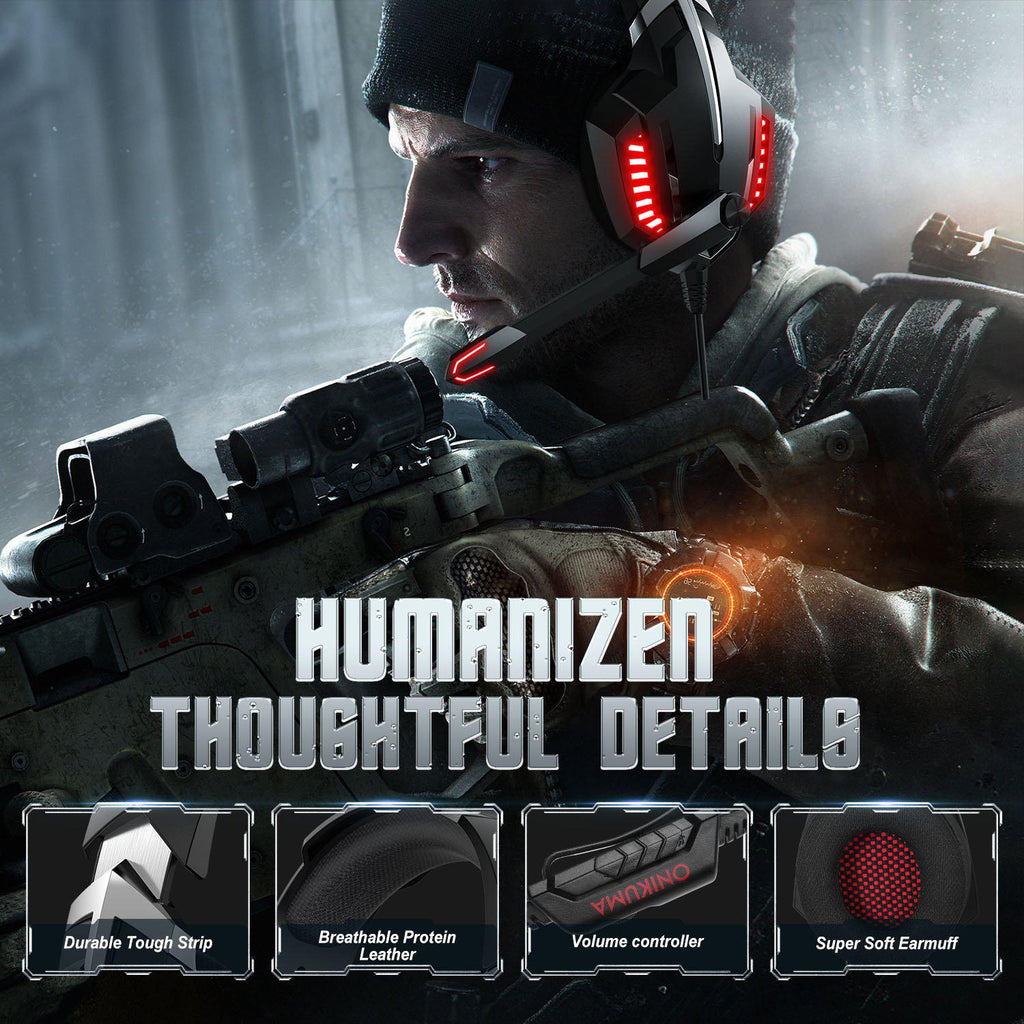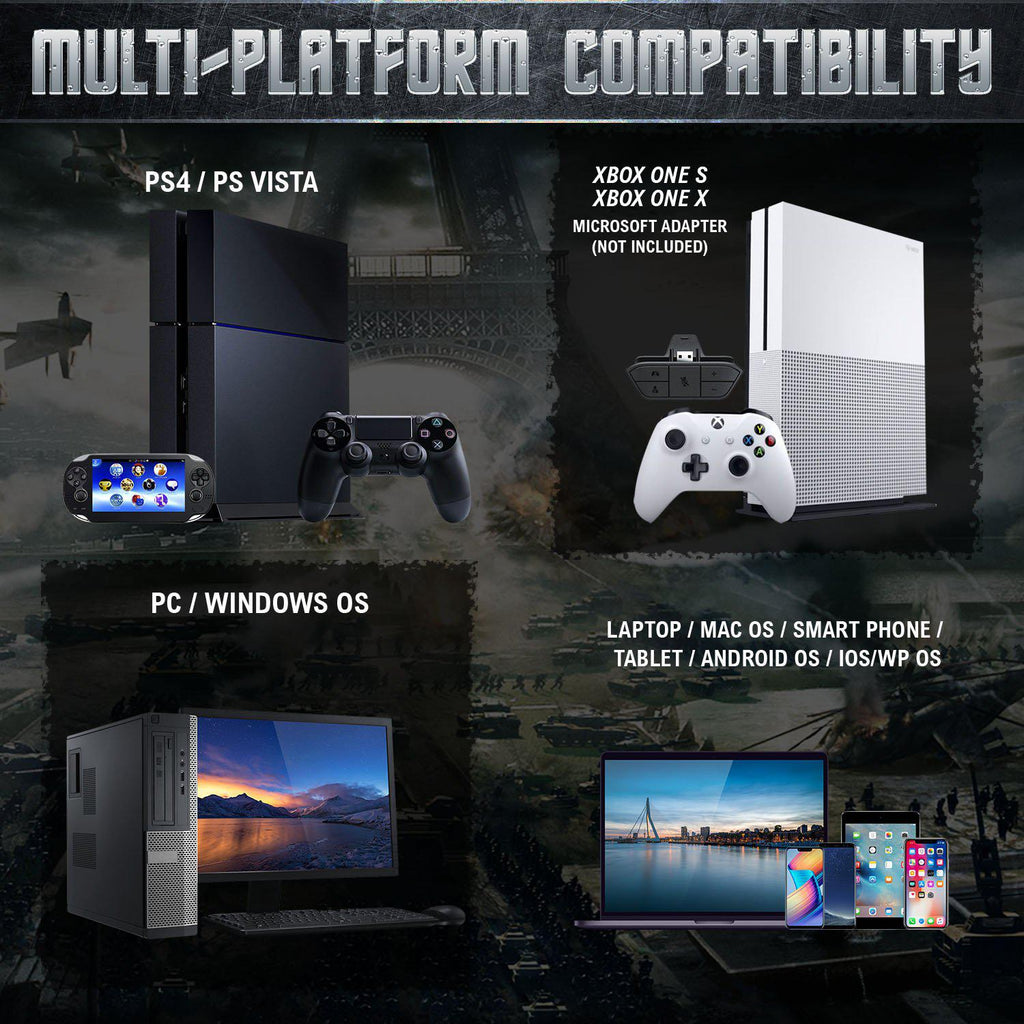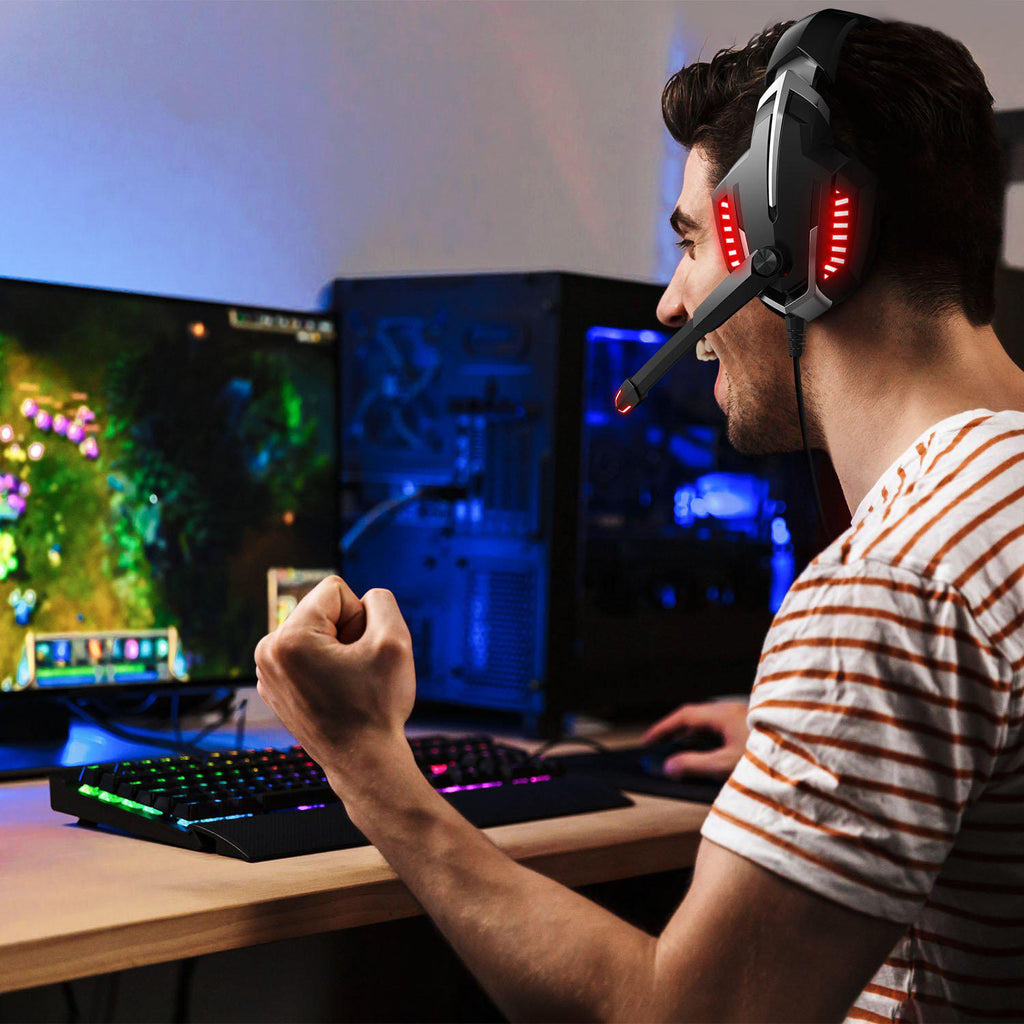 Specifications:
Model: ONIKUMA K18
Color: Blue
Speaker Size: 50mm/1.97″
Impedance: 20Ω±15%
Sensitivity: 108±3dB
Frequency Range: 20Hz-20KHz
Microphone Size: 6.0 X 2.7mm/0.24 X 0.11″
Microphone Sensitivity: -48±3dB
Microphone Impedance: 2.2KΩ
Microphone Directionality: Omnidirectional
Cable Length: 2.2m±0.15/7.22±0.49ft
LED Working Voltage: DC 5V±5%
Working Current: ≤100mA
Headphone Jack: USB+3.5mm
Package Content:
1 x Gaming Headsets
1 x Splitter Cable
1 x User Manual