HP EX950 M.2 SSD
An eSports favorite
All demanding applications such as audio/video editing, overclocking and eSports gaming are a piece of cake for the HP EX950 M.2 solid-state drive. This is the result of excellence in both sequential and random read/write speeds. From components to technologies, it only uses the best. It will make a huge difference in response when it comes to data access and retrieval.
High-performance and unlimited fluency
The HP EX950 M.2 is an HP SSD intended for eSports that adopts the NVMe 1.3 new-generation data-transfer protocol and supports PCIe Gen3 (8Gb/s) x4 channels of data transmission. With read and write speeds reaching up to 3,500MB/s and 2,900MB/s respectively, it's a good choice for performance improvement of high-end motherboards, gaming laptops and Ultrabooks, etc.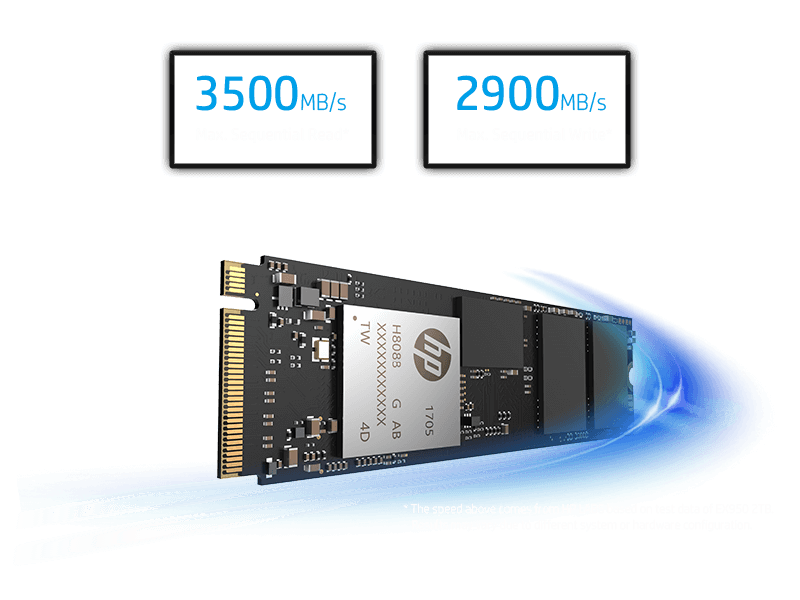 An eSports SSD born to game
The HP EX950 M.2 SSD is suitable for mainstream eSports motherboards and is great for upgrading gaming laptops and improving the performance of games by accelerating game startup, map loading and scene changes.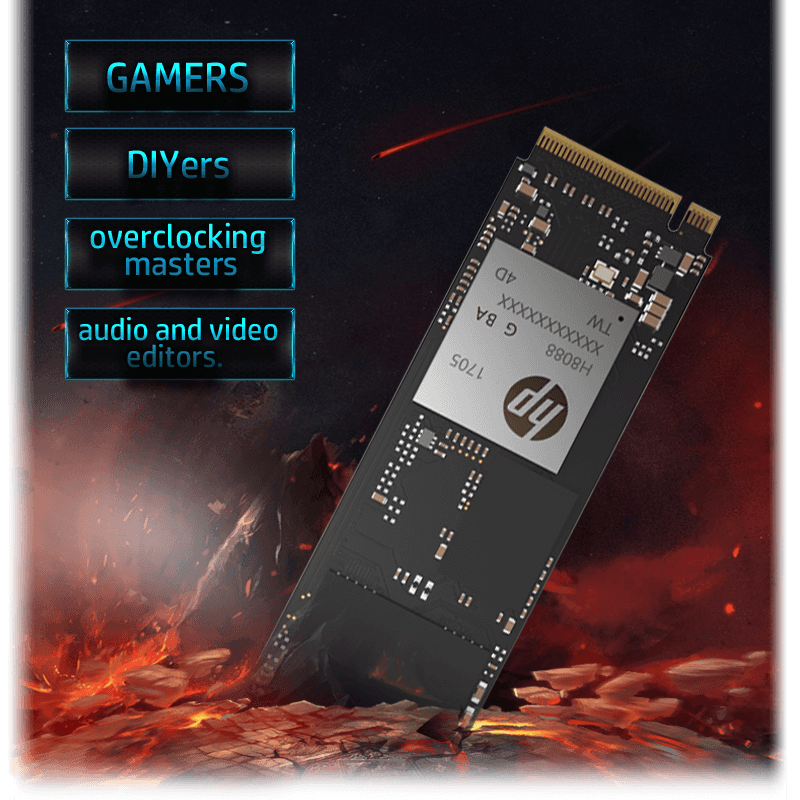 The HP PCIe master controller is powerful and stable
HP EX950 M.2 solid-state drives are furnished with a high-performance master controller of the HP 8 flash memory channel and with 3D-NAND flash memory. This controller also supports PCIe Gen3 (8Gb/s) x4 interfaces and the new version of the NVMe 1.3 standard. All this gives the EX950 an excellent high-speed read-write performance.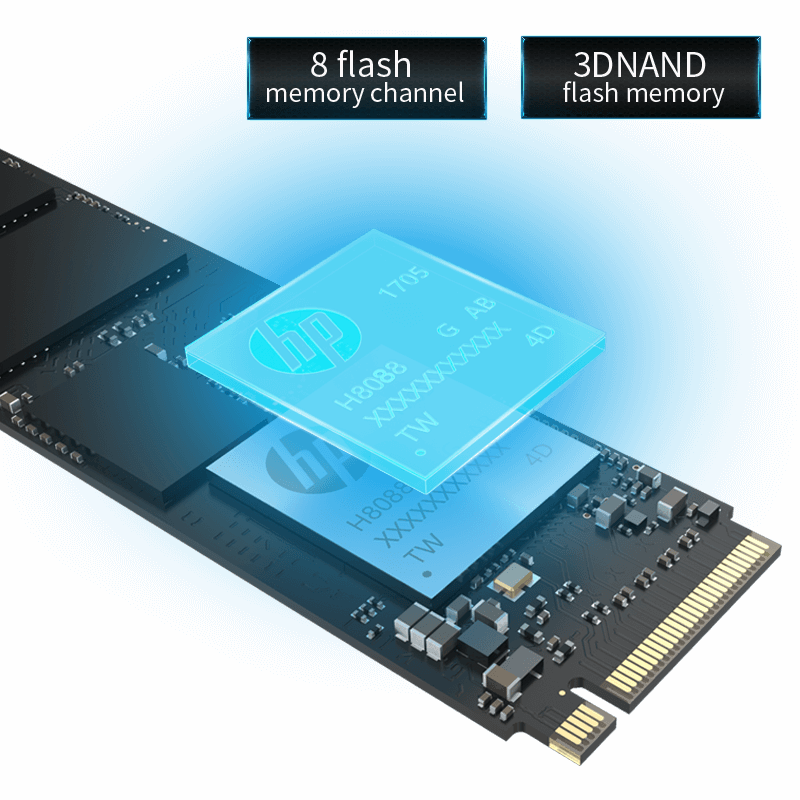 Low power consumption and long standby time
The HP EX950 M.2's battery management helps prevent overheating while ensuring convenient and fast performance experiences.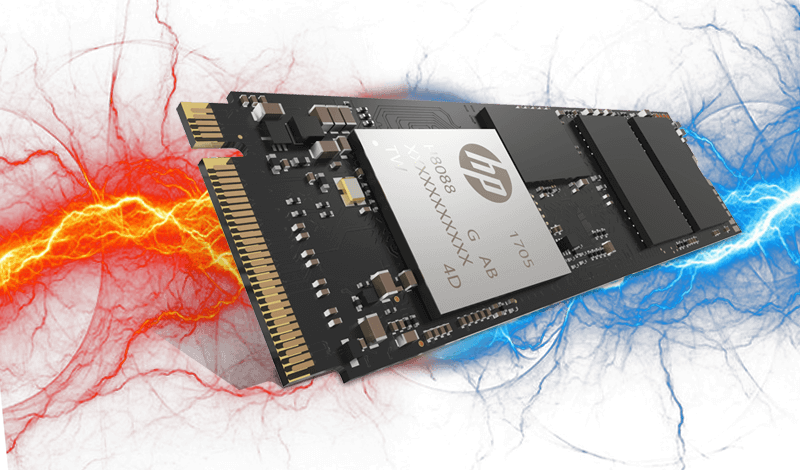 Mass storage and good compatibility
With a capacity reaching up to 2TB, the EX950 can store plenty of media files and games that support drive self-tests (DSTs).